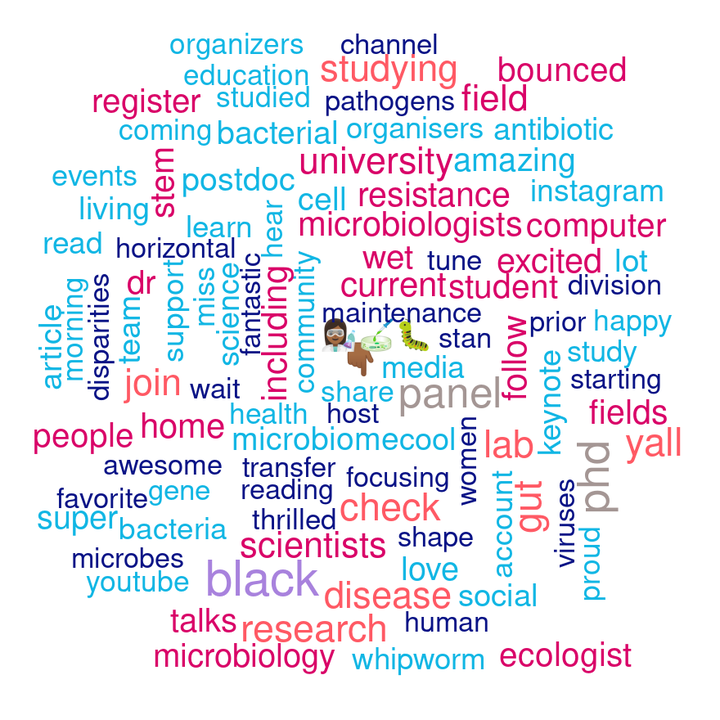 ASCC outlined and drafted a report detailing the social media impact of #BlackinMicrobiology Week 2020 for event sponsors. Our draft included an introduction and conclusion as well as a description of relevance for each analysis. Data for each analysis were collected as described below.
Analyses included:
Twitter data collection, analysis, and visualization using R. Analyzed both resonance and engagement as well as participant geography and sentiment.

YouTube data export, analysis, and visualization of post-event views and subscribers.

Website data export to understand traffic patterns, including the sponsor's page.

Event registration data export, analysis, and visualization for participant field, position, gender, and location.

A visual summary and description of the outlets that covered and/or promoted #BlackInMicrobiology Week 2020.